I morgen er den store dagen, og jeg skal stå for frokosten! Denne gangen blir vi nesten 20 stk, haha, lurer på hvordan det skal gå, men planen er å sette sammen så mange bord som mulig, så har jeg en gjeng venninner som tar med seg stoler i morgen.

Nille-shopping ;)
Vi gjør det enkelt da, alle tar med en rett hver, så står jeg for salat og pynt. Det blir mye høykarbo mat da, men med flere unntak, så det blir nok ikke noe problem. Men til dessert så har jeg smekket sammen litt LCHF-vennlig is, nå i pinneform, til oss som styrer unna karbohydratene.
Jeg brukte samme grunnoppskrift som her, men delte røra i to og lagde to smaker; kokkos og kakao som i innlegget med grunnoppskriften, og med revet sjokolade, nam! Den med revet sjokolade er nok litt bedre, men jeg er veldig glad i kokkos og :) Formene er kjøpt på Rafens, og du har bare litt røre til overs om du bruker disse.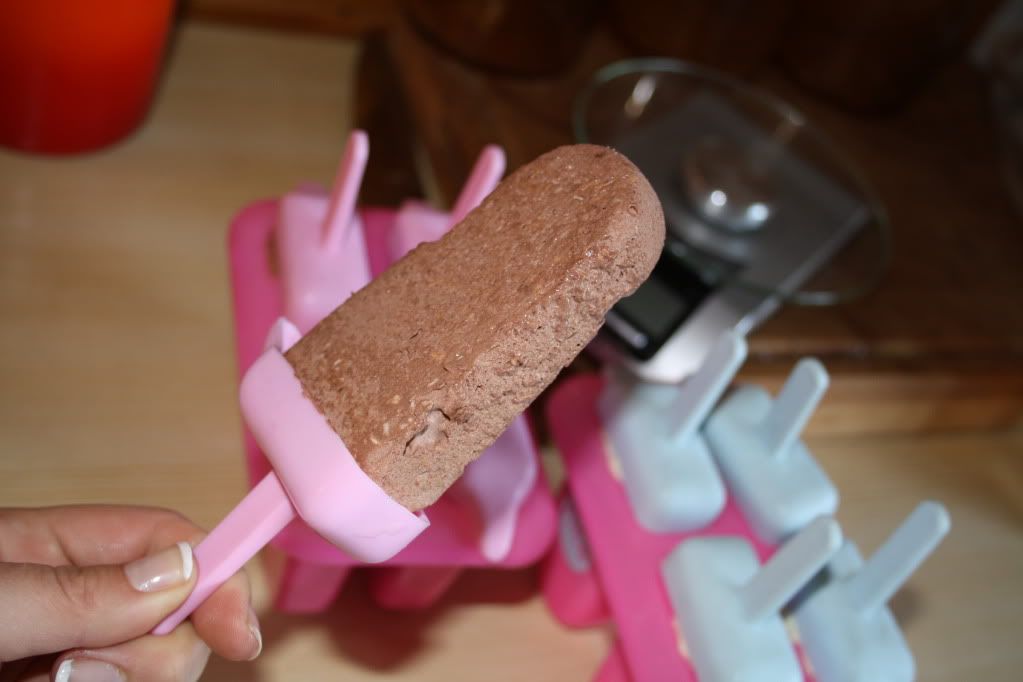 Kokkos og Kakao

Revet sjokolade
Jeg puttet formene i tette poser og prøvde å få ut så mye luft som mulig for å unngå krystallisering. Når de er fryst (jeg lot de stå over natta), så holdt jeg formen under varmt vann i kort tid, så løsnet isene fint :)
Et annet tips er å ta ut alle isene av formen når de er fryst, smelte mørk sjokolade og ha i formene, så oppi igjen med isen og inn i frysern. Da burde man få et godt sjokoladetrekk på, men dette er fortsatt uprøvd.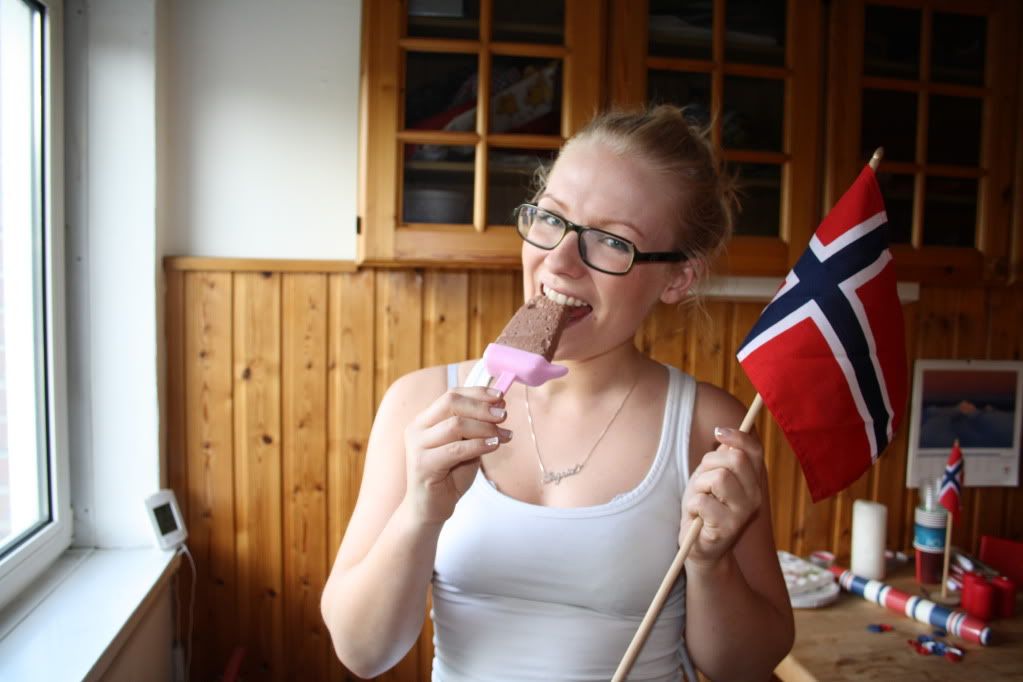 Viktig å prøvesmake ;)
Gleder meg skikkelig til å ta på meg bunaden i morgen!
Skal du ha på deg bunad i morgen?