Knekkebrød, knekkebrød og mere knekkebrød! Har hovedsaklig laget knekkebrød for å ha med på turen vår, men jeg tror ikke vi tar med oss alt for å si det sånn, det ble en del!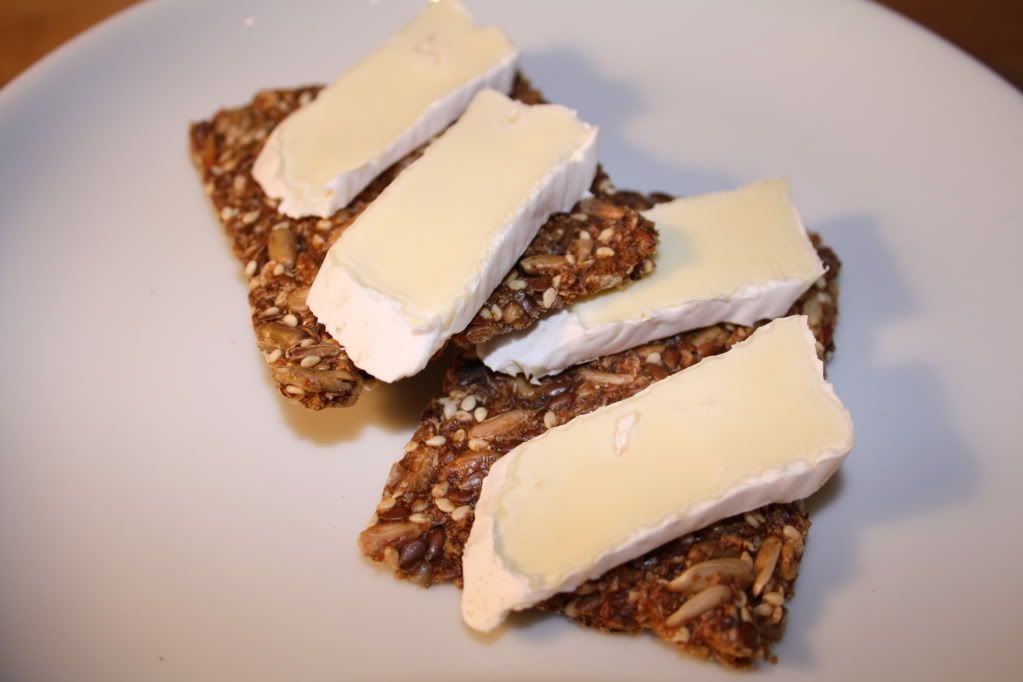 Jeg doblet også oppskriften da, da fikk jeg tre bakebrett. Originaloppskriften er egentlig til to bakebrett, men i og med at jeg var litt treig med å få deigen over på bakepapir blei den ganske fast og vanskelig å fordele. Derfor anbefaler jeg at du sprer ut deigen på alle bakepapirene du skal steke med en gang, så sliper du at knekkebrødene blir for tykke og for vanskelige å steke. Jeg syns imidlertid ikke at knekkebrødene ble for tykke når jeg hadde tre bakebrett istede for fire, men jeg stekte dem litt lenger.
Oppskriften fant jeg på LCHF-bloggen som fant oppskriften på lavkarbo.no.
Ingredienser
200 g solsikkekjerner
1 dl linfrø (50g)
1 dl sesamfrø (50g)
2,25 dl kli/kruskakli (50g)
2 ss fiberhusk(store toppede)
1 ts salt
1/2 ts sukrin
5 dl vann
Fremgangsmåte
Rør sammen alle ingrediensene og la den hvile i ti minutter så fiberhusken får svelle.
Smør deigen utover to bakepapir og rut opp med pizzahjul. Jeg fikk 35 skiver.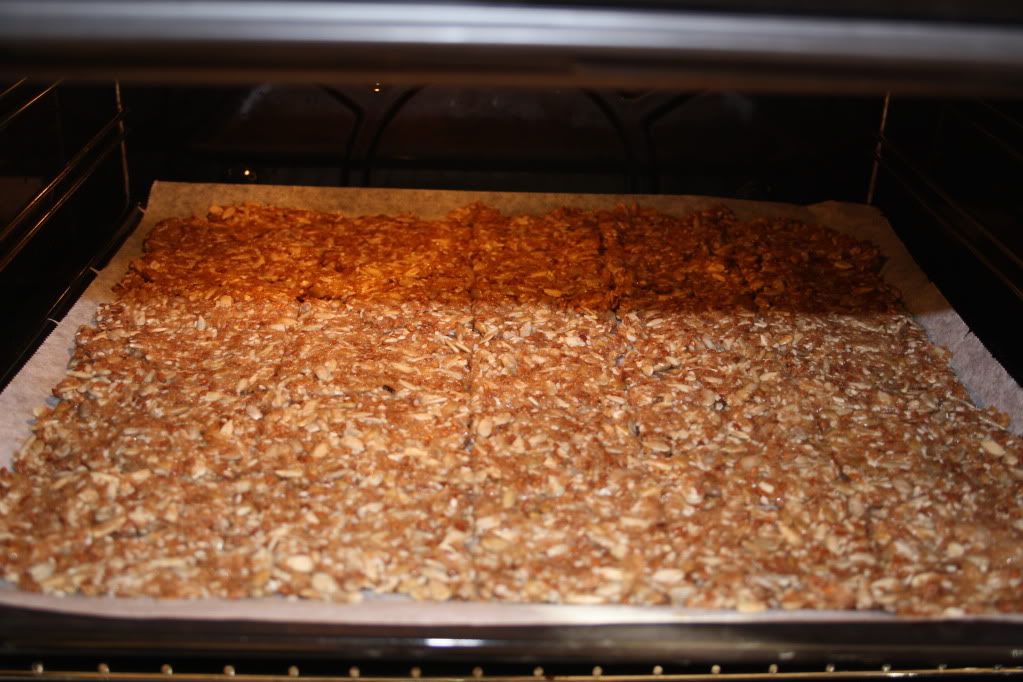 Stek begge platene samtidig i varmluft 160g 1t 10 min. La platene bytte plass to ganger underveis, og snu dem med forsiden inn.
Om du ikke har varmluftsovn som meg, så øk temperaturen til 180 og stek et brett av gangen. Husk å snu på brettene en gang i løpet av tiden, så blir de gjevnt stekt.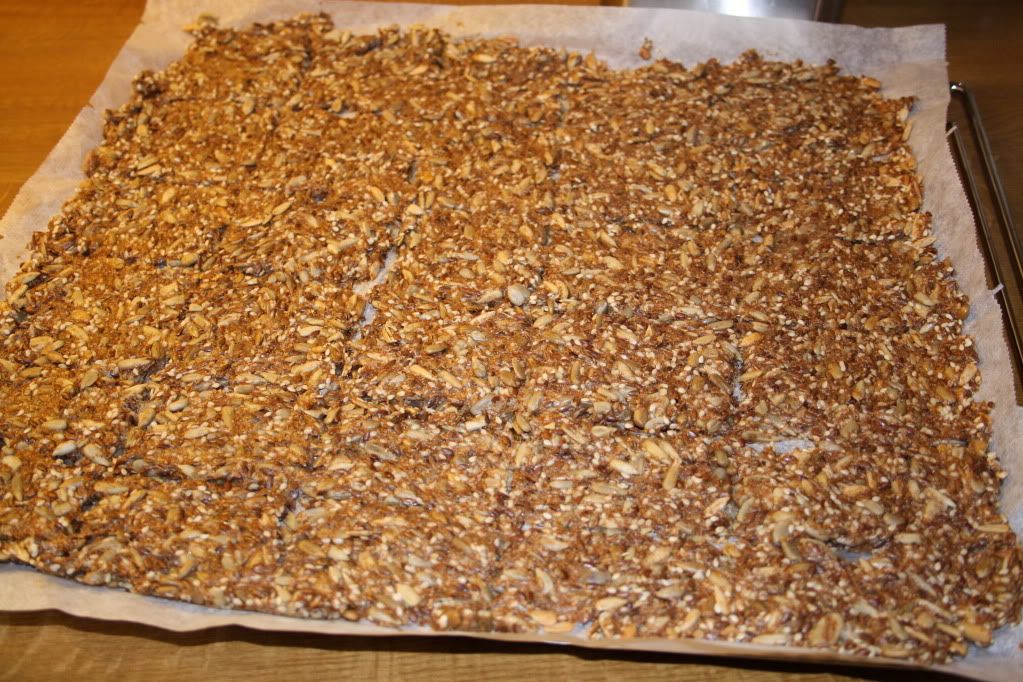 Jeg brukte pizzarullen til å dele på knekkebrødene til slutt og. Jeg fylte den største kakeboksen jeg har til randen med dobbel oppskrift!
Energi
Velbekomme :)