Ikke startet på julebaksten enda? Her har du fire (fem) sorter som du klarer å smekke samme på en kveld :) Alle lavkarbo vennlige selvsagt!
Hverken kransekake eller nøttekysser veldig søtt, så om du vil ha det søtere, så øk mengden sukring og splenda (men pass på så du ikke får «falsk» sukkersmak, kan evt tilsette litt vanilje). Om noen lurer på hvorfor jeg bruker splenda, er det fordi jeg har prøvd med sukrin, og det smaker alkohol. Splenda er ikke så bra for magen, men så skal man ikke spise seg mett på dette heller da ;)
Alle kakene ble veldig gode, men litt mindre seige enn hva jeg er vandt til, siden man ikke har store mengder sukker i. Kokosmakronene og marsipanen ble aller best.
Alt skal stekes på 180 grader i 10-15 minutter!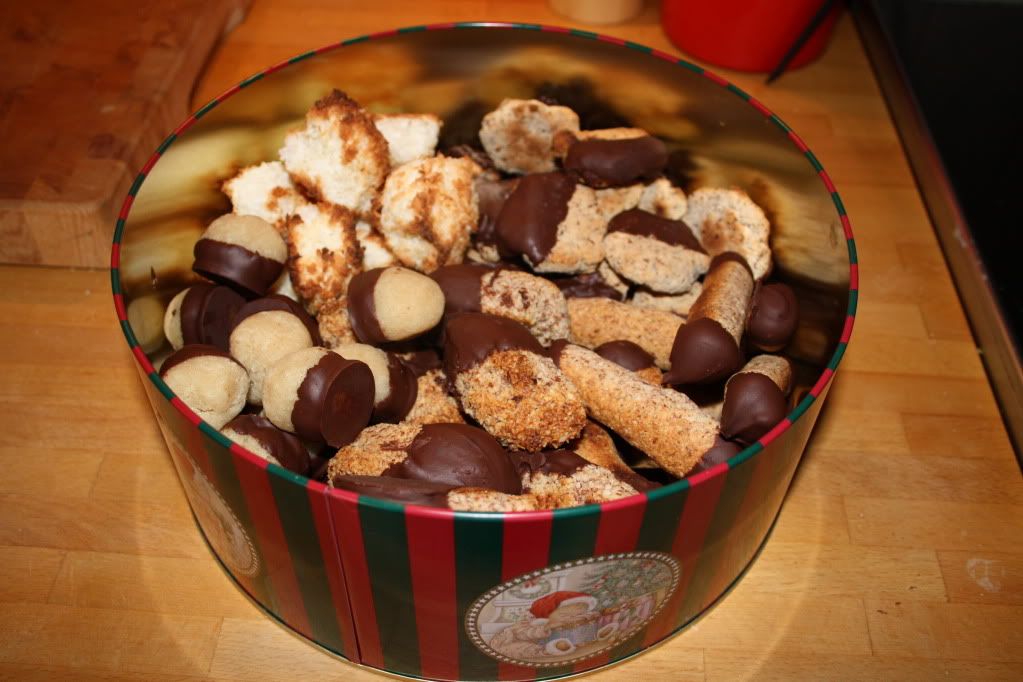 Kokkosmakroner, to typer kransekake, marsipan og nøttekyss
Her er hele handlelisten om du skal lage alt (altå om du har noen av ingrediensene, så sjekk hvor mye du trenger):
Tips!
Lager du alle sammen, så mal opp nøtter til alle oppskriftene først, før du pisker kremen til kokosmakronene, så slipper du litt oppvask. Jeg ventet også med å dyppe i sjokolade til jeg var ferdig med alle kakene.
LCHF Lavkarbo Kransekake (35 stk vanlige eller 25 stk tykke)
Ingredienser
Dypp
Fremgangsmåte
Mal mandler til ønsket grovhet. Jeg lagde to runder, en med finmalte mandler, og en med litt grovere. Begge ble godt.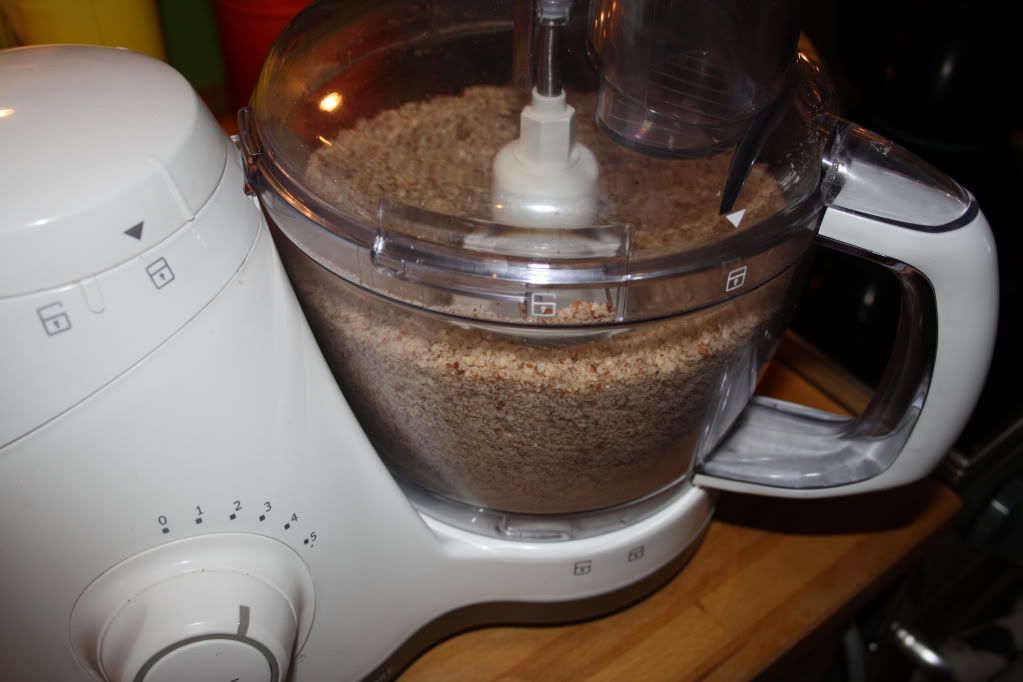 Tilsett de andre ingrediensene og rull til fingertykke pølser. Stek på 180 grader i 10-15 minutter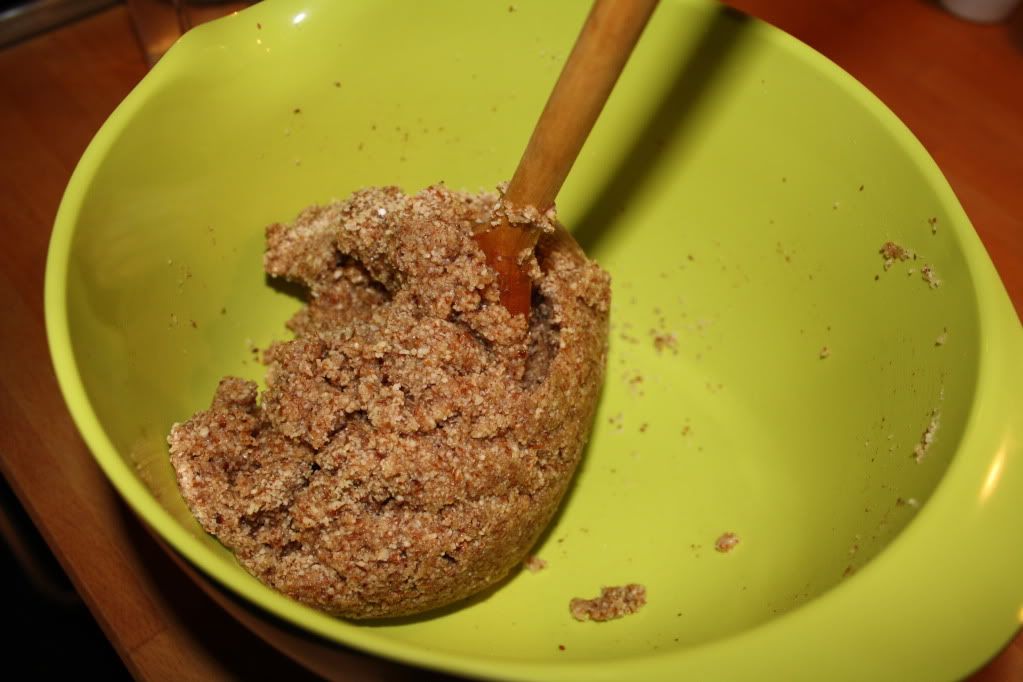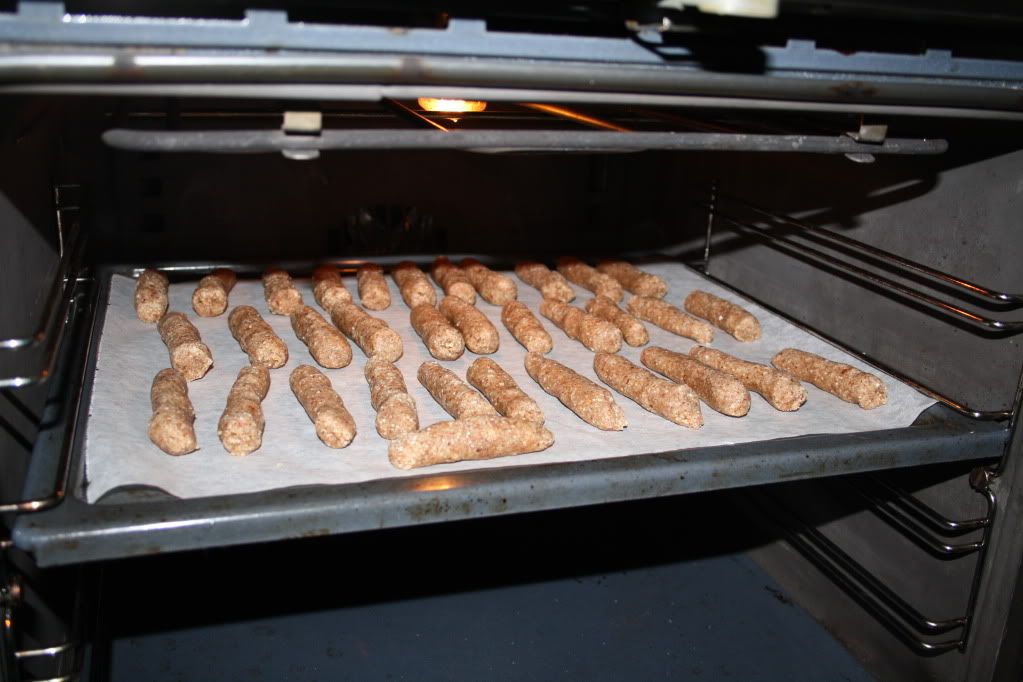 Tynne med finmalte mandler

Tykke med grovmalte mandler
LCHF Lavkarbo Kokkosmakroner (35 stk)
Ingredienser
Fremgangsmåte
Stivpisk eggehvitter, sukrin og palmesukker, og bland forsiktig inn kokkos og vanilje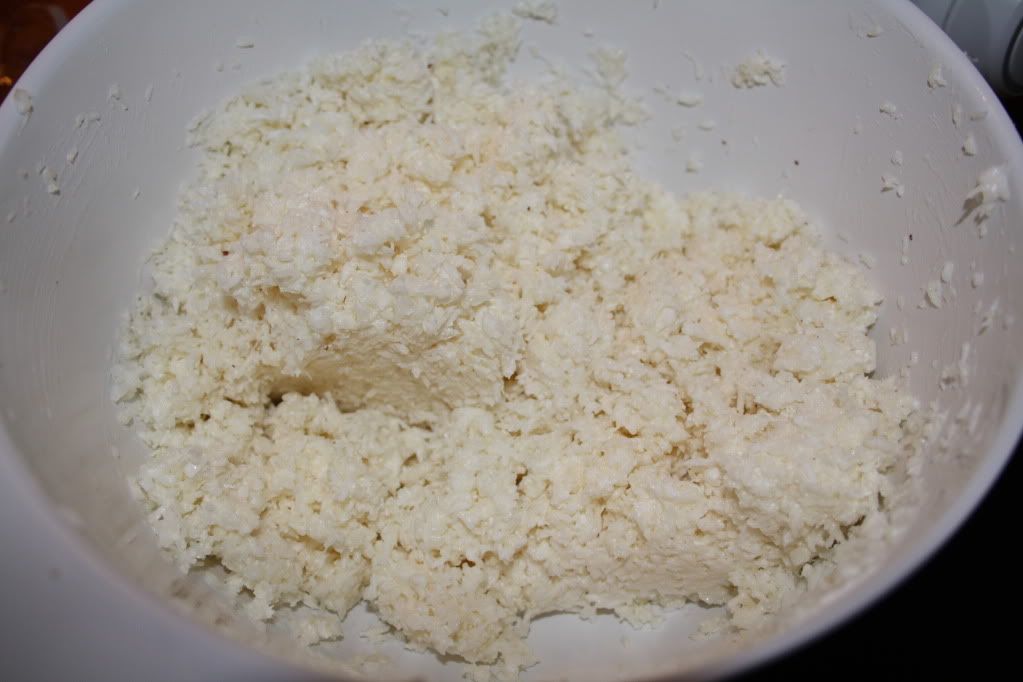 Lag klumper (ja de faller fort fra hverandre), og stek på 180 grader i 10-15 minutter.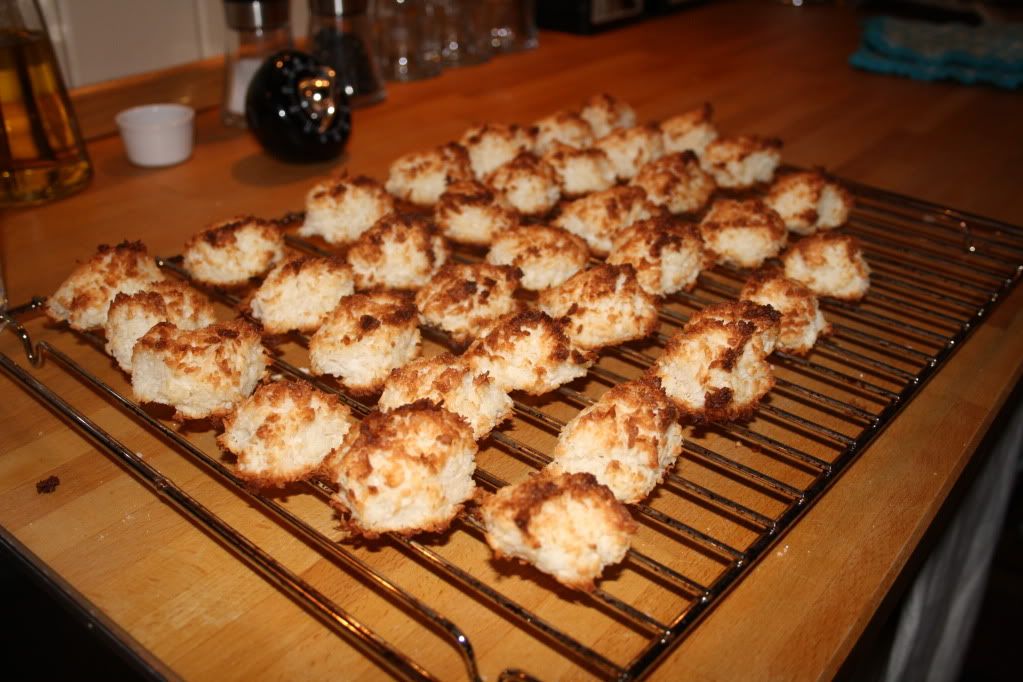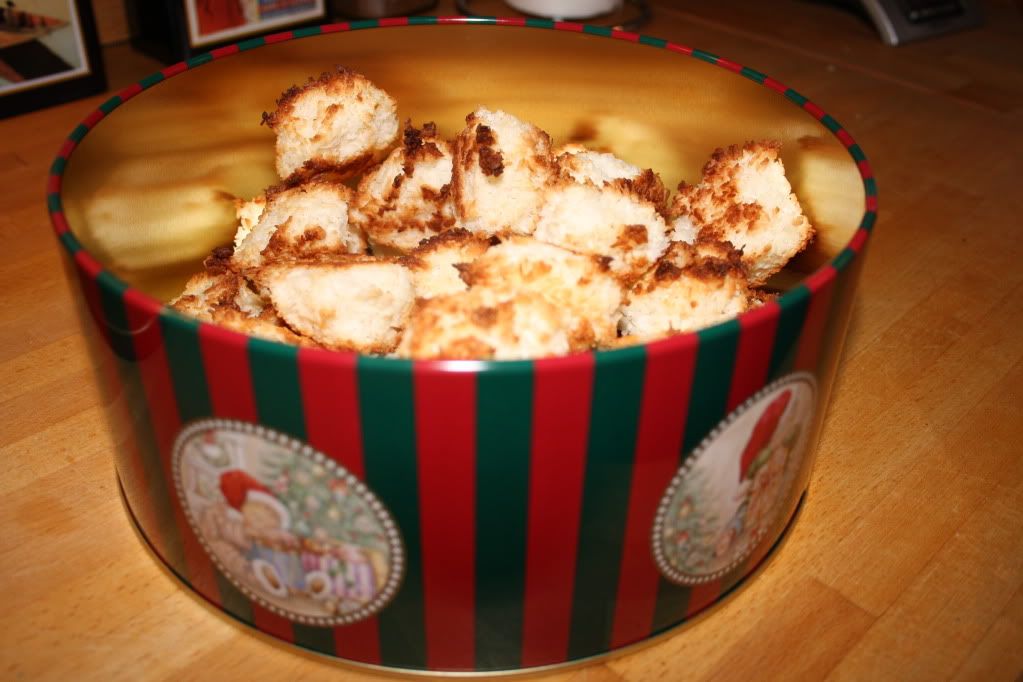 NAM!!
LCHF Lavkarbo Nøttekyss (40 stk)
Ingredienser
Mine ble litt tørre, så jeg har redusert mengde kokkosmel i oppskriften fra 100 gram til 75 gram.
Fremgangsmåte
Hakk opp hasselnøttene.
Tilsett de andre ingrediensene og form til flate kuler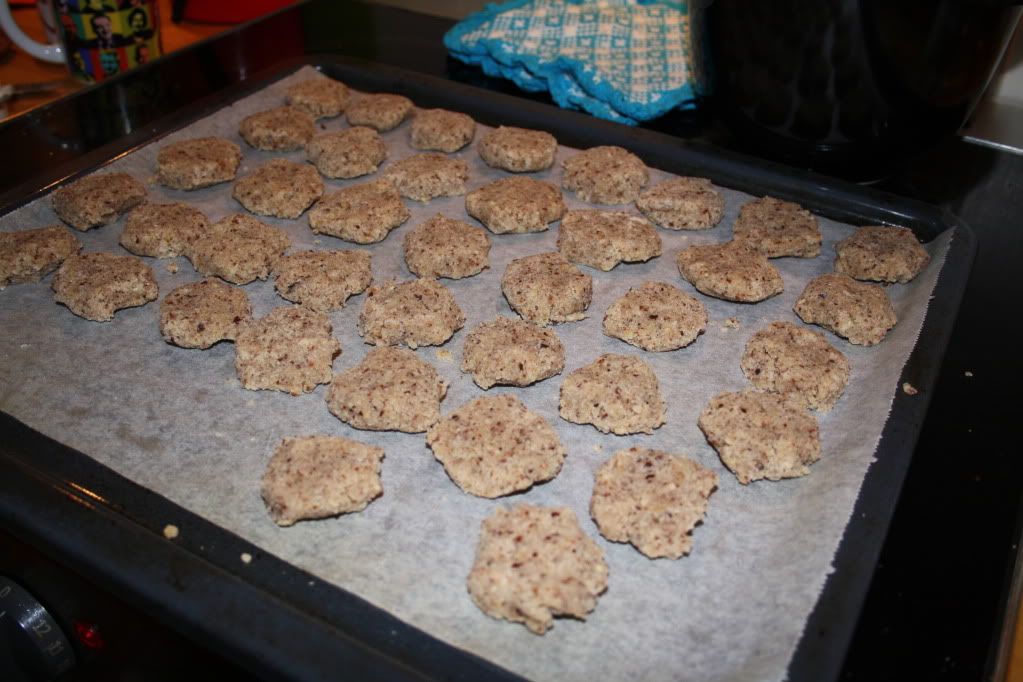 Stekes på 180 grader i 10-15 minutter
LCHF Lavkarbo Marsipan
Endelig en god lchf marsipan!!
Ingredienser
Dypp
Fremgangsmåte

Fås på apotek
Bland det tørre og ha i det våte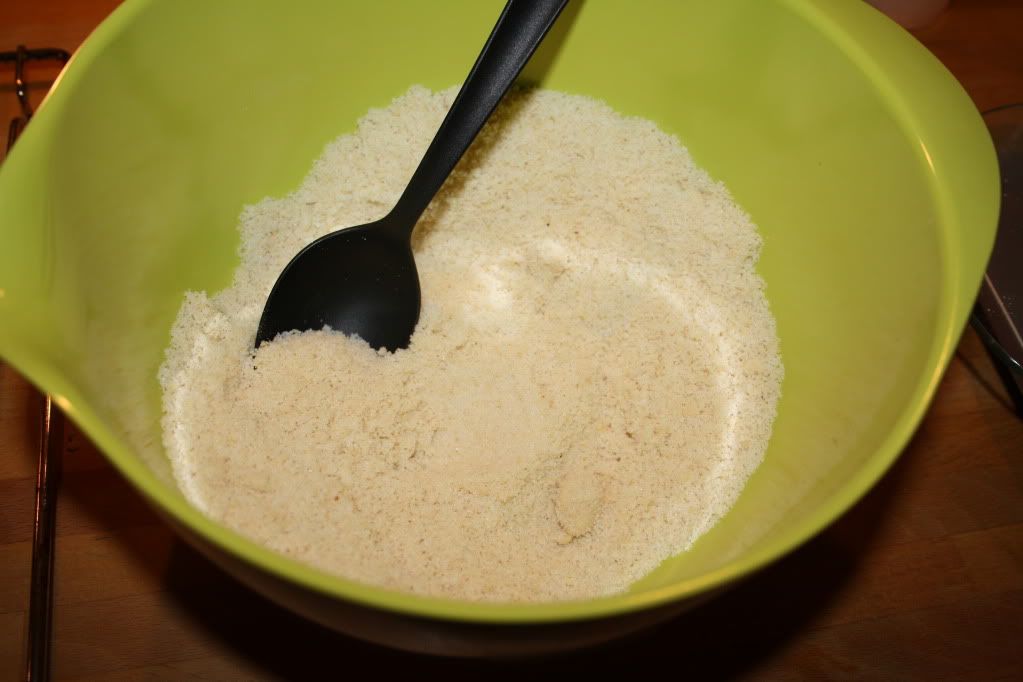 Form kuler (eller hva du måtte ønske)
Klart for dypping :D
Smelt sjokoladen (ca 400 gram om du har dobbel kransekakeoppskrift), med ca 4-5 ts cocosa. Har du ikke det, kan du bytte det ut med smør.
Dypp :)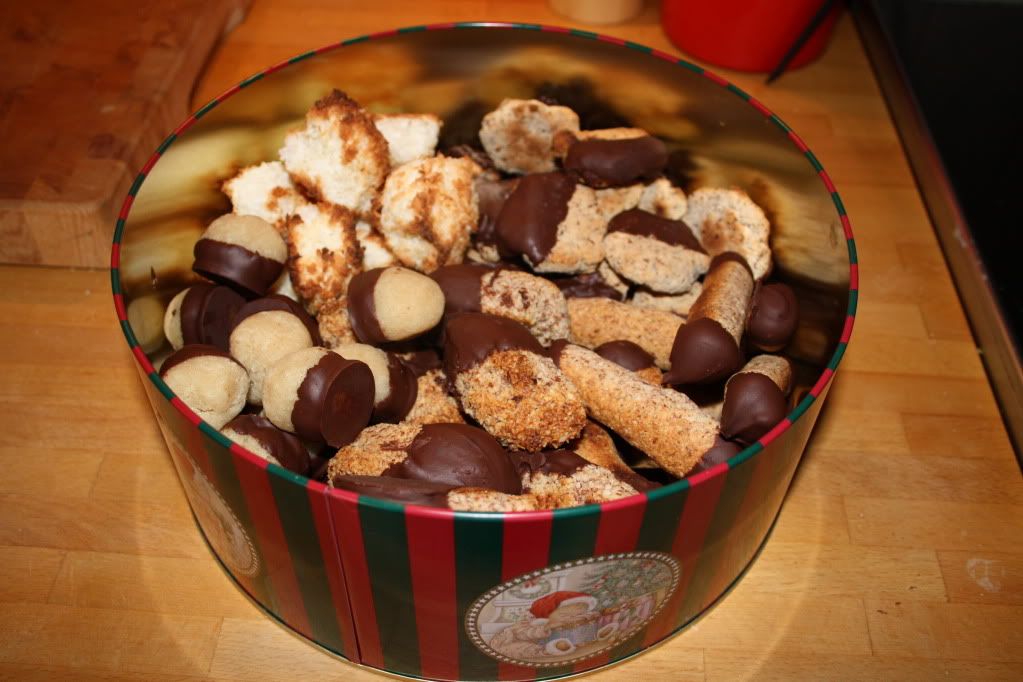 Hvilke julekaker skal du lage i år/har laget?