Da har jeg fått i hus nye sukkerfrie sjokolader fra ChocoRite, kun søtet med stevia og sukrin, og de nye Atkinsbarene jeg var så spent på, jippi! Flere nye ting har også kommet, som en ny shaker, løsvipper, to nye proteinpulversmaker, kardemommekrydder og to nye kakaoer :)
Dette ble med hjem denne gangen:
Løsvippene har jeg ike fått prøvd enda, men de ser veldig tykke og flotte ut, og jeg gleder meg :)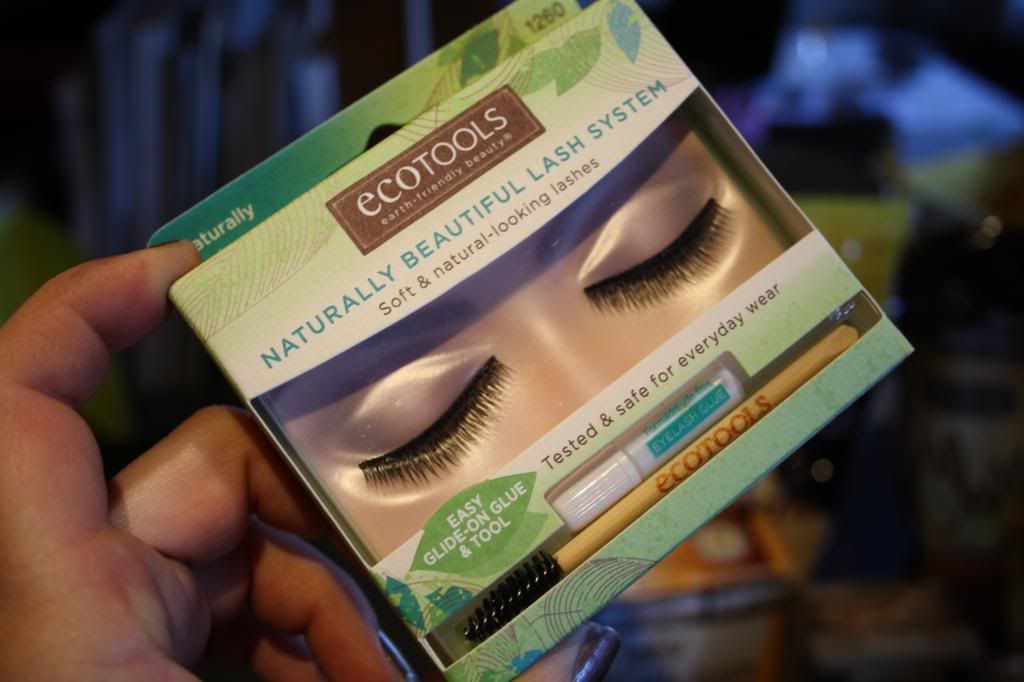 Løsvipper fra EcoTools
Kakaoen fra Now Foods var ALT for søt for min smak. Den fra Nestle var derimot mye bedre, og til og med samboern syns denne var drikkandes :) Man skal kanskje ikke drikke en kopp vanlig kakao først, men drikker mand enne alene, smaker den helt OK :) 50 kalorier per kopp!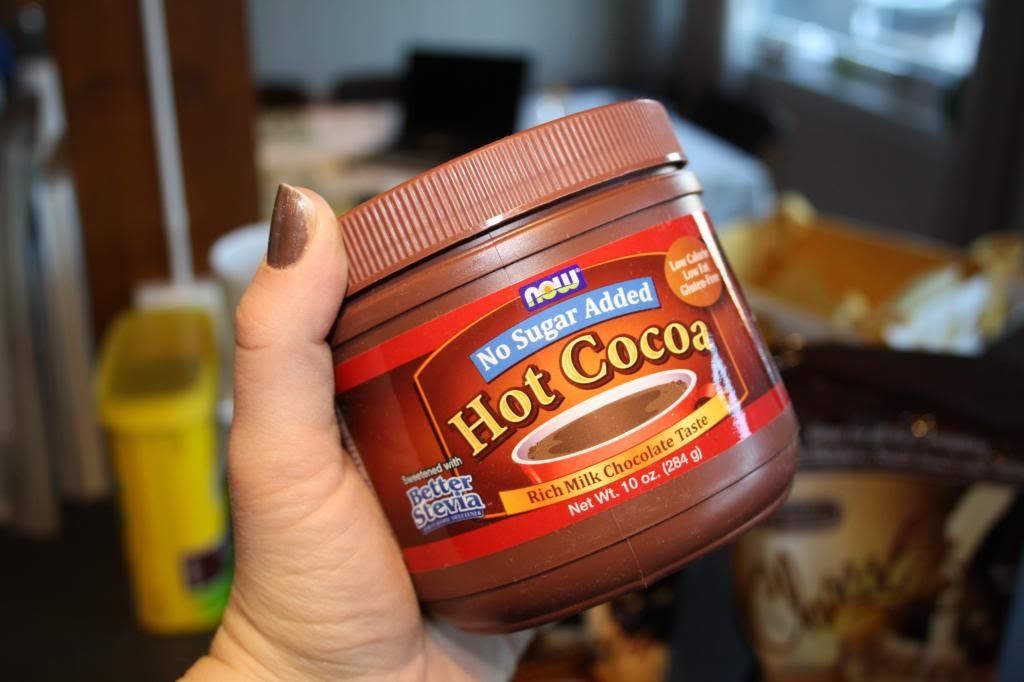 Hot Cocoa fra Now Foods –  uten tilsatt sukker – alt for søt for min gane…
Shakeren er jeg kjempefoprnøyd med. Den er litt mindre og nettere enn de jeg har, men har også den samme springballen som gjør at innholdet blir godt mikset!

Shaker med springball fra Sundesa
Av de nye sjokoladene fra ChocoRite, var nok den med crisp min fabvoritt. Den med peanut butter smaker litt som peanut butter cupsene fra Atkins, men veldig god den og. Denv anlig melkesjokoladen var selvsagt god den og, men litt kjedeligere enn de to andre.

Chocorite Melkesjokolade Peanut Butter søtet med stevia og sukrin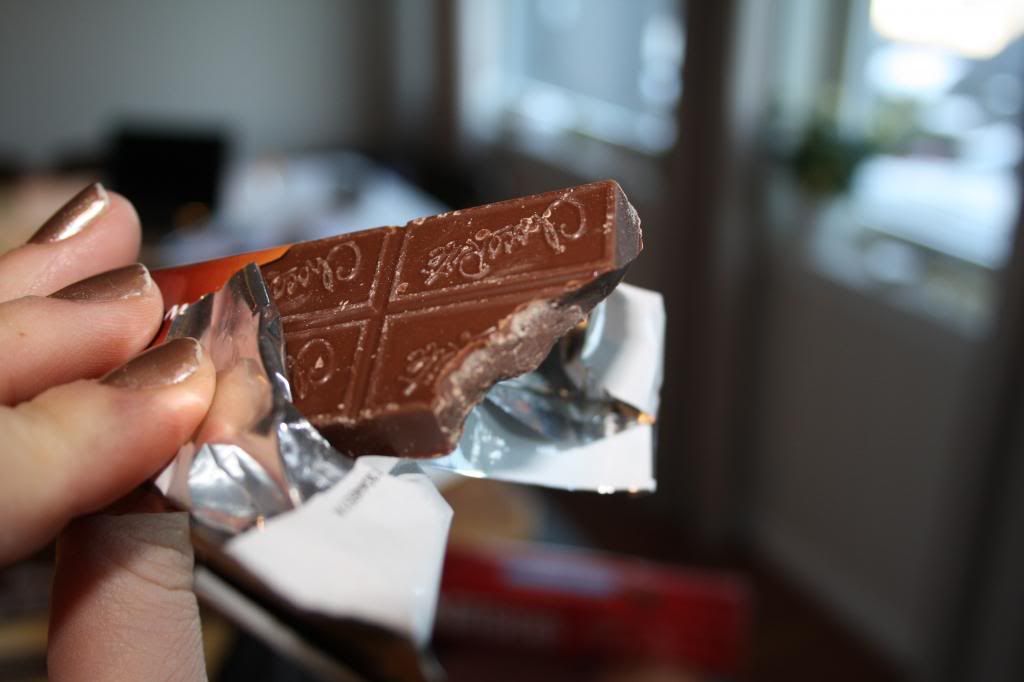 Chocorite Melkesjokolade Crisp søtet med stevia og sukrin
Calsium Bitsene var supergode, og inneholder den kalsiumen du trenger på en dag (2 stk om dagen). Jeg spiser de nok heller som snacks enn som kosttillskudd :)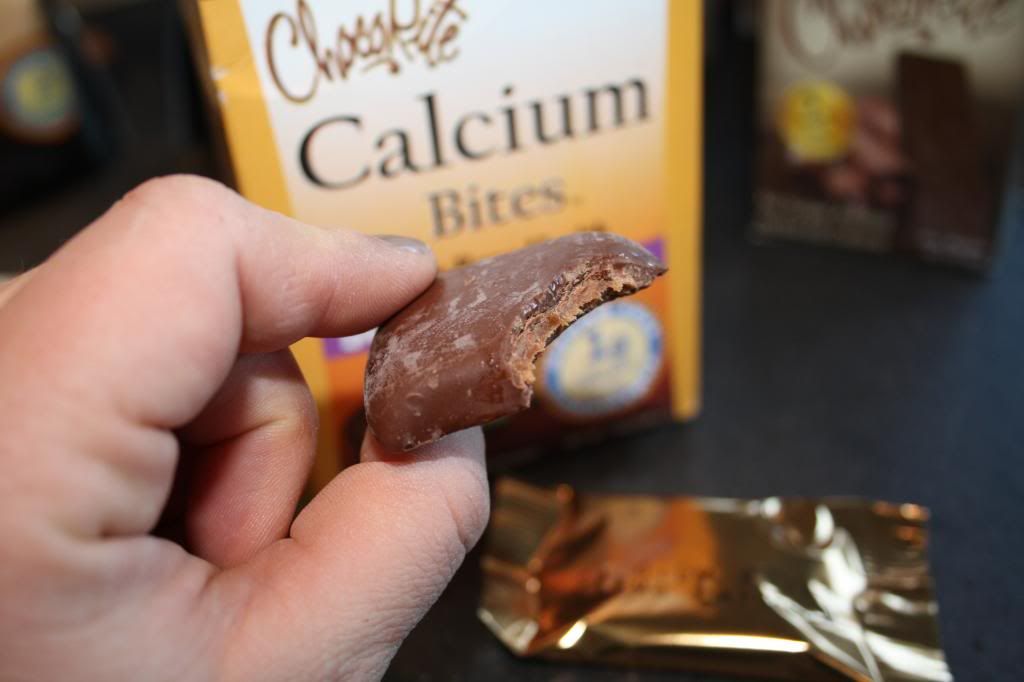 ChocoRite Calcium Bites
Og til slutt de nye quest barene som er en klar vinner, og som blir fast inventar på mitt kjøkken! Denne inneholder tørket banan og hele nøtter og er superdigg!! Nom nom!!

Quest barer med Banana Nut Muffin smak
Jeg skal selvsagt oppdatere iHerb-guiden med disse produktene og :)