Disse ble faktisk sinnsykt gode, så denne oppskriftne må jeg bare dele med dere! Jeg lagde den helt etter egen fantasi, men siden jeg registrerer alt jeg spiser så fikk jeg jo i samme slengen skrevet ned oppskriften ;) Det var et par ingredienser jeg ikke registrerte i appen, men de husker jeg heldigvis i hodet ;)
Ingredienser (3-5 stk):
Om det er noe du ikke tåler eller ikke har, så vær kreativ! Bytt ut mandelmel med kokosmel, bytt ut proteinpulver med mer mel, byt ut krukakli med fiberhusk (eller motsatt), også kan du jo droppe kardemommen, proteinpulveret og sukrinet, og fylle på med litt ekstra mandelmel, så har du grove fine pannekaker du kan fylle med bacon eller annet kjøtt :)
Hele oppskriften er på ca 400 kcal, så fin lunsj eller middag, evt del den i to om du vil ha pannekaker til frokost, kvels eller som mellommål.
Fremgangsmåte
Bland alle ingrediensene i en bolle. Du velger vannmengde etter hvor tykke du vil ha dem, men husk at røra blir tjukkere når den har stått litt. Stek pannekakene i en smurt stekepanne på svak varme.  Om du vil ha de tykke må de steke ganske lenge (4-5 minutter), og det er desto viktigere at varmen ikke er for høy. Vil du ha de tynnere så ha i mer vann og sveiv litt på steikepanna så røra brer seg utover (jeg er usikker på akkurat hvor mye vann jeg hadde i, men mellom 0,5 og 1 dl).
Stek de i ca 2 minutter, før du snur de. De skal da såvidt ha begynt å bli faste på toppen, men med litt lirking er de ganske greie å snu.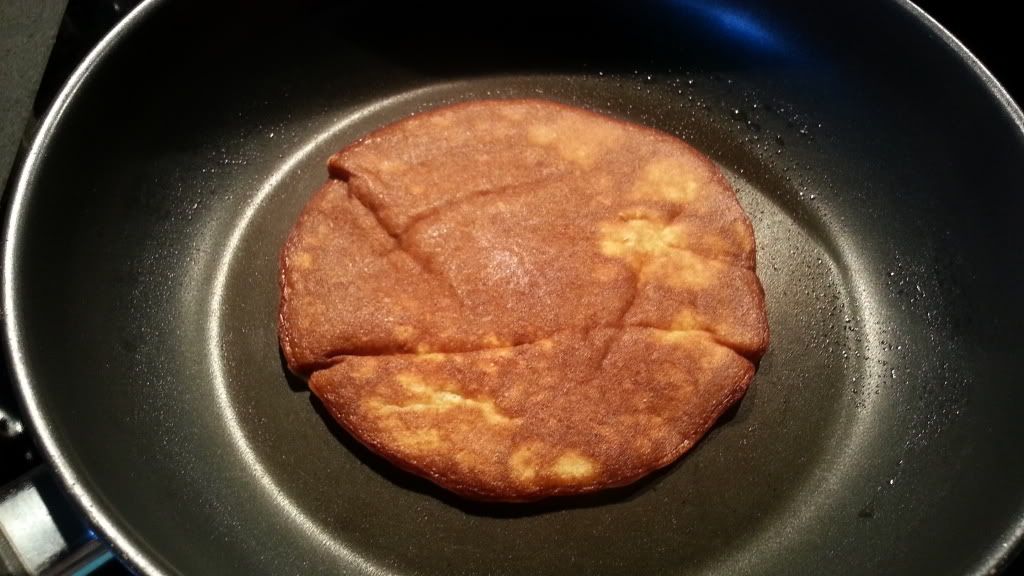 Stek de kort på andre siden, og legg de på et kjøkkenhåndkle for at de ikke skal bli svampete mens du er ferdig.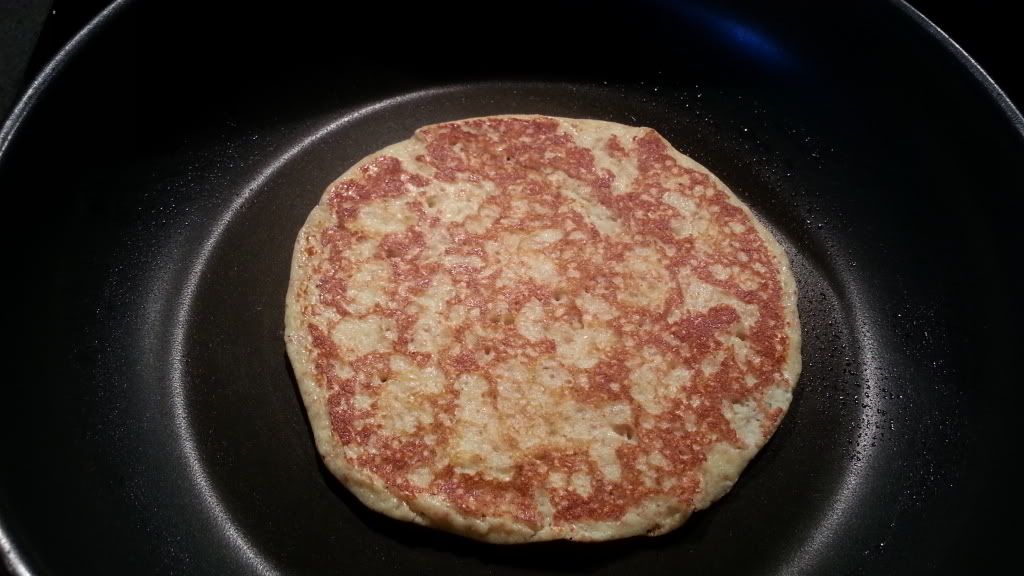 Jeg lagde to litt tykkere sveler og to pannekaker hvor jeg lot røra dra seg mer ut i stekepanna.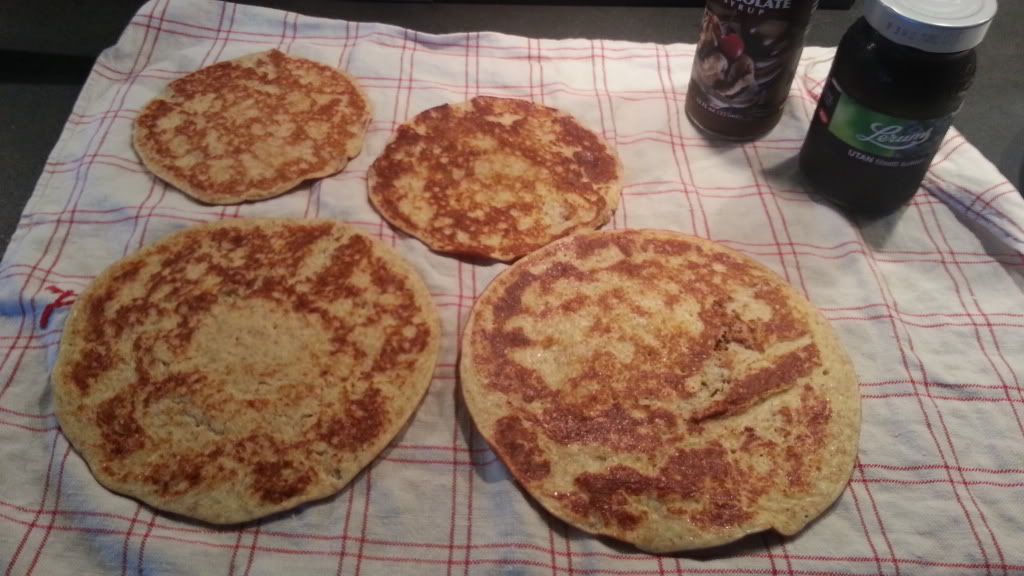 Som tilbehør hadde jeg på hjemmelaget blåbærsyltetøy og walden farms kalorifrie sjokolade dip med vaniljekvarg. De med blåbær ble desidert best ;)
Du kan også lage vafler med denne røra, nomnom :)
Så det godt ut? Kunne du spist dette til middag?