I dag er det den 1. dagen i advent og kun 23 dager til jul, det skulle man vel ikke tro! Haha! På tide å komme i gang med julegaveshoppingen nå :)
Her for leden ble jeg spurt om jeg ville teste noen produkter fra Coolstuff.no, og det er klart jeg ville! Jeg må si at jeg elsker butikker som coolstuff og enklere liv, de har alltid julegavetips til de som er litt vanskeligere å kjøpte til! Her er de to produktene jeg hentet i går:
Den første tingen er en Clocky, den var så kul at jeg beholder den selv! Haha, for en genial liten sak!! Jeg har testet den og den er latterlig morsom når alarmen går. Den kjører rundt som en liten robot og lager morsomme robotlyder, og man må løpe etter for å slå den av. Helt perfekt til seige morgener! Jeg har enda ikke testet å våkne med den da, det er sikkert ikke like morsomt når den kjører under senga. Akka syns den var veldig spennende, men litt skummel også; vi får se hvor lenge den overlever før hun går til angrep ;)
Her er en liten film som viser hvordan den fungerer, søt ikke sant?
[yframe url='http://www.youtube.com/watch?v=ZZ_n6WT-1Gs']
Den andre tingen er en genial julegave til samboeren min! Han sier selv at han ikke leser bloggen min, men for å være på den sikre siden så legger jeg til en «les mer» tag her så har han ihvertfall muligheten til å IKKE lese hva han får til jul! Han får ikke bare denne altså, men det er absolutt noe han trenger. Så for dere handre er det bare å trykk på lenken «Les mer» så får dere se hva det er:
Dette er nemlig et Shirt Shuttle  skjortefutteral til reise! Han reiser ganske mye og dette er perfekt når man ikke rekker å stryke skjorta eller om hotelt rett og slett ikke har strykejern. Boksen var også superfin, og man åpner den med to klemmer i toppen.
Inni ligger det en isoporsak med krok som man bretter skjorten rundt. Denne kan man også henge opp skjorta i når man kommer frem til hotellet.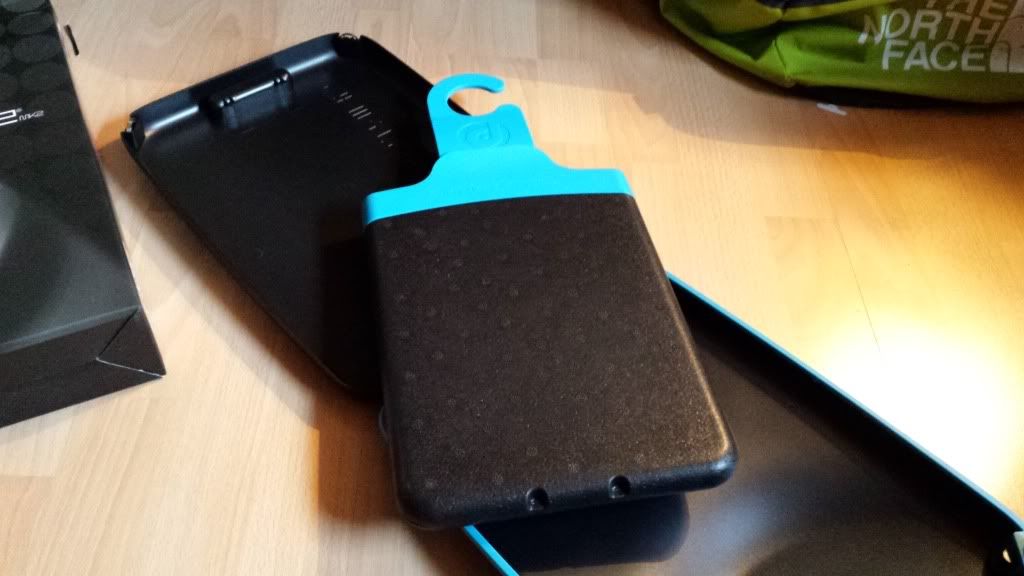 Hva syns du om disse juegavetipsene? Noe du kunne tenke deg å kjøpe til mannen i huset?