Forrige søndag reiste vi til Sverige for å fylle opp skap, fryser og kjøleskap. Vi er jo ganske mye i Sverige, men vi handlet ikke så mye sist, så nå var det faktisk nesten tomt i frysern! Vi er jo vant til svenske priser, og bestemte oss for å bruke den regnfylte søndagen til å ta oss en harryhandel-tur over grensen. Vi var innom Nordby for å kikke på litt klær, men vi kjørte til Ica Kvantum (ligger litt lenger bort) for å handle mat. Her er det faktisk en hel del billigere enn på Nordby, så det anbefales.
Her er et par tips du kan ta med deg neste gang du skal handle!
Wawel sjokolade uten tilsatt sukker! Jeg kjøpte en lys og en mørk. Veldig gode begge to :)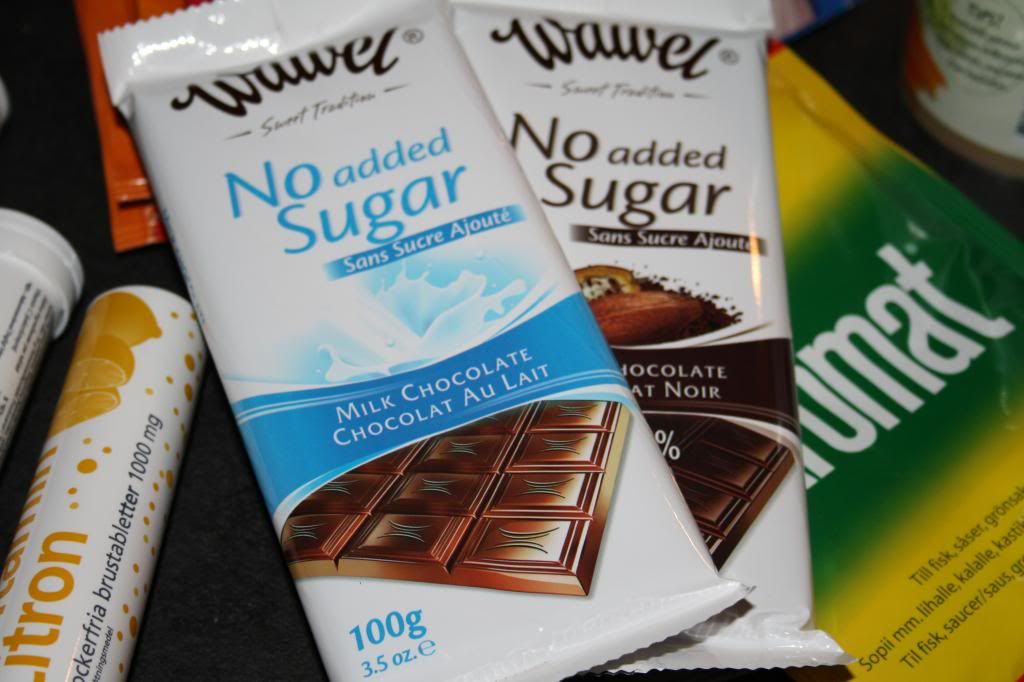 Icas fullkorn tagliatelle. Denne har minst karber av alle pastaene jeg kikket på, selv de med egg. Pastaen inneholder rett over 60 gram karber per 100 gram, og det er jo litt, men så trenger man jo ikke spise så mye hver gang heller!
Fun saft søtet med stevia! Disse er storfavoritter her hjemme, og vi har alltid et par flasker på lager :)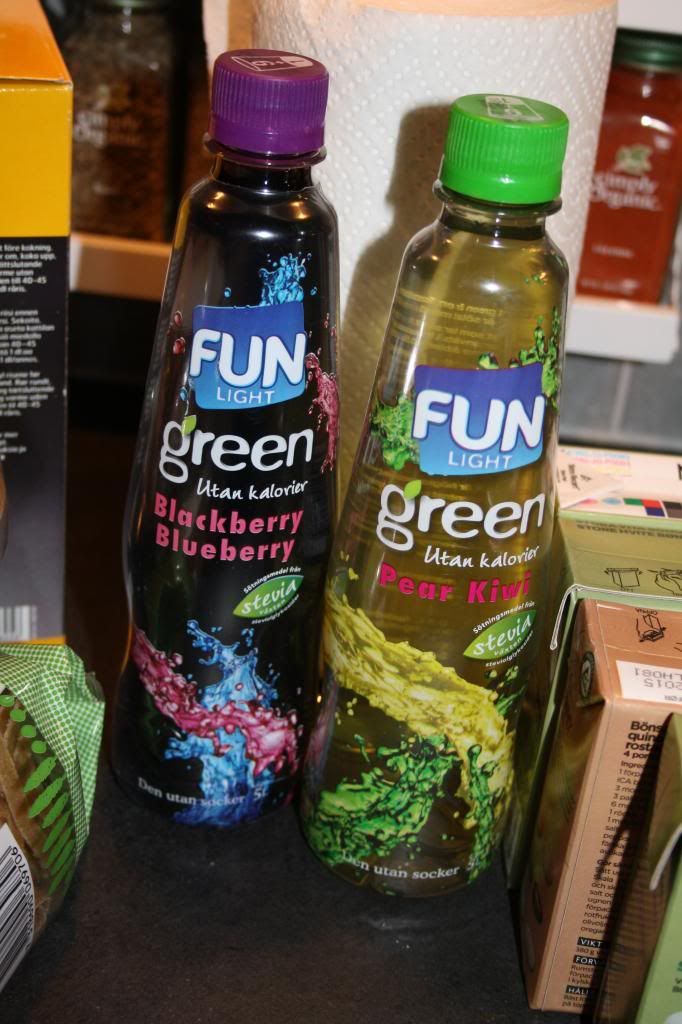 Pølser med 95% kjøtt! Det finnes mye dårlige pølser i Sverige og, men disse inneholder hele 95% kjøtt, juhu!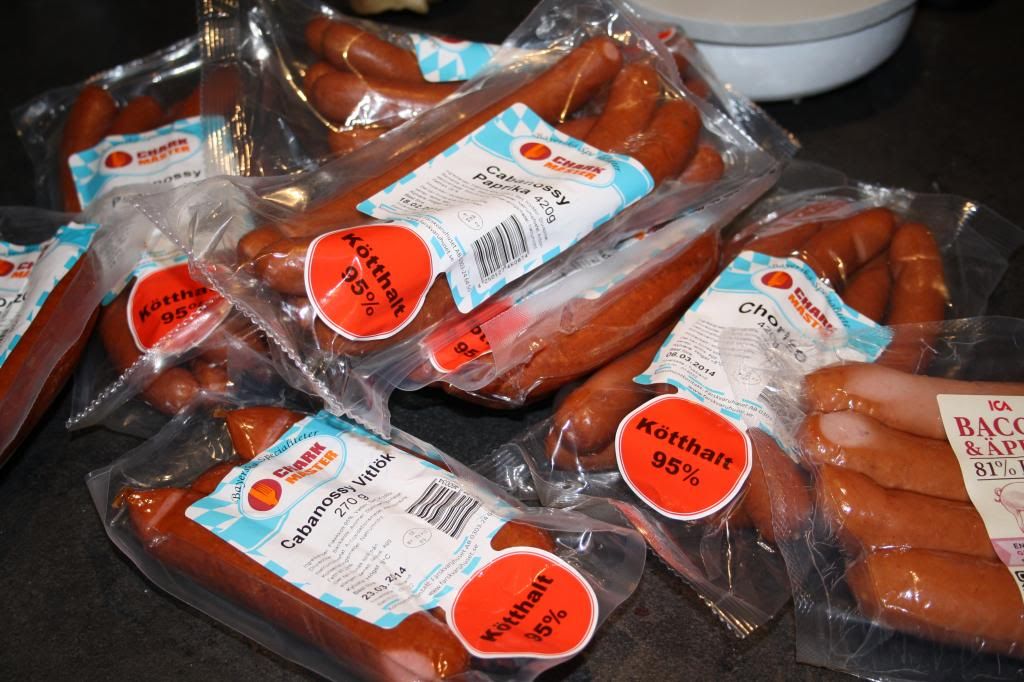 Cola Vanilla Zero! Hoihoi, husker dere denne? Nå som Zero! Denne var faktisk veldig god, og kostet kun 5 kroner boksen! Om det var et lanseringstilbud eller «vi får ikke solgt det så vi setter ned prisen»-tilbud er uvisst ;)
Kjøtt! Vi kjøpte selvsagt masse kjøtt med oss hjem. Oksefillet til 1/3 av prisen, to enorme pakker med karbonadedeig, løvbiff og svinefileter. Masse snacksens her :)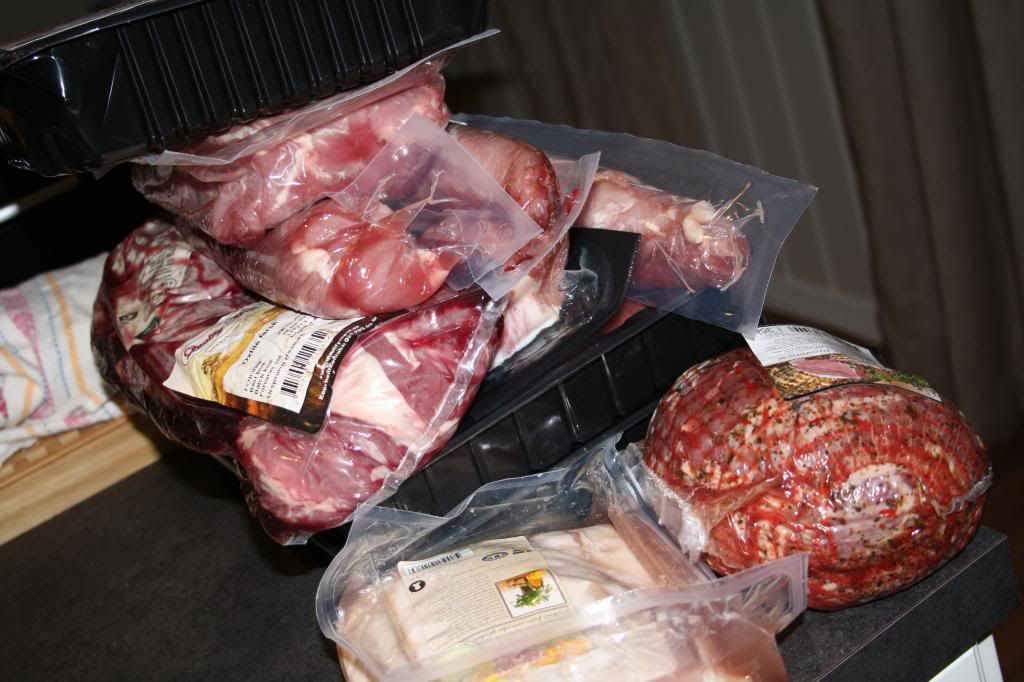 Kvarg, soya dessert og yoghurt! Handler mye meieriprodukter i Sverige (soya dessert er dog ikke det da), men holder meg unna Cottage Cheesen. Svensk CC er ikke godt! Kvargen inneholder kun 0,1% fett og tilsvarer skyr i konsistens.
Enda mer meieriprodukter, her tre varianter laktosefri yoghurt. Svenskene har et mye større utvalg laktosefritt, og for meg som ikke tåler laktose så er jo det bra ;)
Egg! To store brett med egg :)
Supper og sauser fra Kelda! Disse produktene er fantastisk gode, du trenger ikke tilsette noe som helst, de smaker knall helt alene. Tomatsuppen anbefales sterkt!
Touch of Taste fond fra Bong! Jeg er faktisk ikke så flink til å bruke disse, men kjæresten er. Disse bruker vi i nesten alle sauser vi lager og de gir en veldig god og naturlig smak!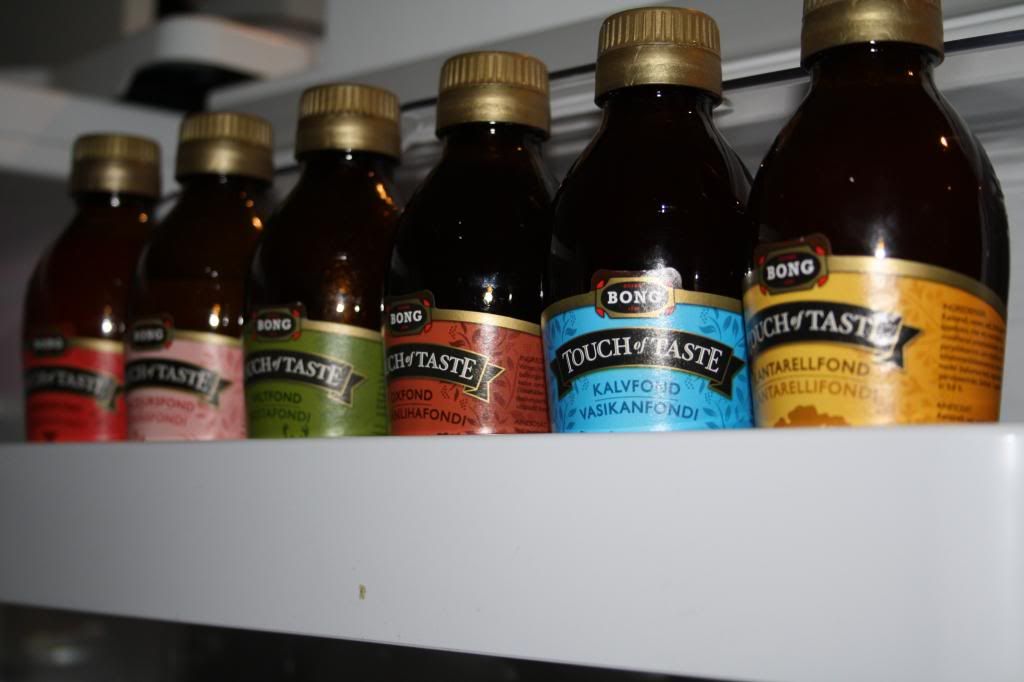 I tillegg kjøpte vi:
Kyllingfleter (Guldfågeln)
Fryste wok-grønnsaker
Diverse ferdigretter (er ikke så fan av halvfabrikata, men noen ganger er det digg å ha i bakhånd – og i Sverige er utvalget utrolig stort og prisene ligger på rundt 22 kr for en rett). Kjøpte et par fra Weight Watchers (ganske smakløse egentlig) og noen thai-varianter, disse var bedre :)
Kaffepulver
Boksemat med diverse bønner, supper, tomater mm
Ost
C-vitamin brusetabletter
og mye mye mer :)
Er det noe annet du pleier å handle når du er over grensen?