Åh, google er ikke amarbeidsvillig dere, men hvordan skal google finne sommerferien min når jeg ikke aner hva jeg egentlig ser etter? Vi har tenkt en stund at vi snart må finne ut av hva vi skal gjøre i sommer, men vi klarer rett og slett ikke å bestemme oss!
Så, derfor håper jeg noen av mine kjære lesere kanskje kan hjelpe meg? Jeg er jo ikke så enormt bereist akkurat, men jeg vet sånn noenlunde hva jeg vil ha, jeg har bare ingen aning om hvor jeg finner det! Her er hva jeg ønsker på min ferie (den jeg har i hodet akkurat nå, men det kan jo forandre seg):
Det må være varmt der! Helst mellom 20 og 30 grader i snitt, vil jo ha litt sol i ferien :)
Vakker natur skader ikke!
Det må ligge i nærheten av vann, men om dette er hav eller innsjø er ikke så nøye
Mulighet for aktiviteter (surfing, sykling, dykking, fotturer, via ferrate – you name it)
Muligheter for litt vestlig shopping og ikke bare souvernirbutikker
Det hadde vært flott med likesinnede. Et sted hvor mange sportsinteresserte reiser og lite preg av «turistfelle» og barnefamilier som ikke beveger seg utenfor hotellsonen.
God stemning, et livlig uteliv og glade folk :)
Gjerne et litt ekte sted som er definert av genuin interesse for hva stedet har å tilby, og ikke formet for mye av de uendelig mengdene med turistene som reiser dit
Vi vil helst ikke betale så mye mer enn 3000 for flybilletten (per pers), og det bør ikke være mer enn 8 timers reise (yep, thats the catch!)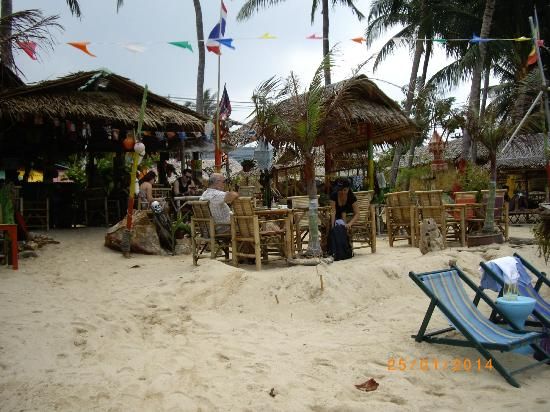 Dette liker jeg! Synd det er i Mae Nam, Thailand!
Finnes det et slikt sted? Det er vanskelig å beskrive den følelsen jeg leter etter egentlig. Vi var i Riva del Garda i fjor som vi syns var veldig flott, masse likesinnede mennesker som var der for å sykle mountainbike eller windsurfe. Det vi savnet var nok at byen var veldig liten – ingen shopping og vanskelig å finne en OK restaurant.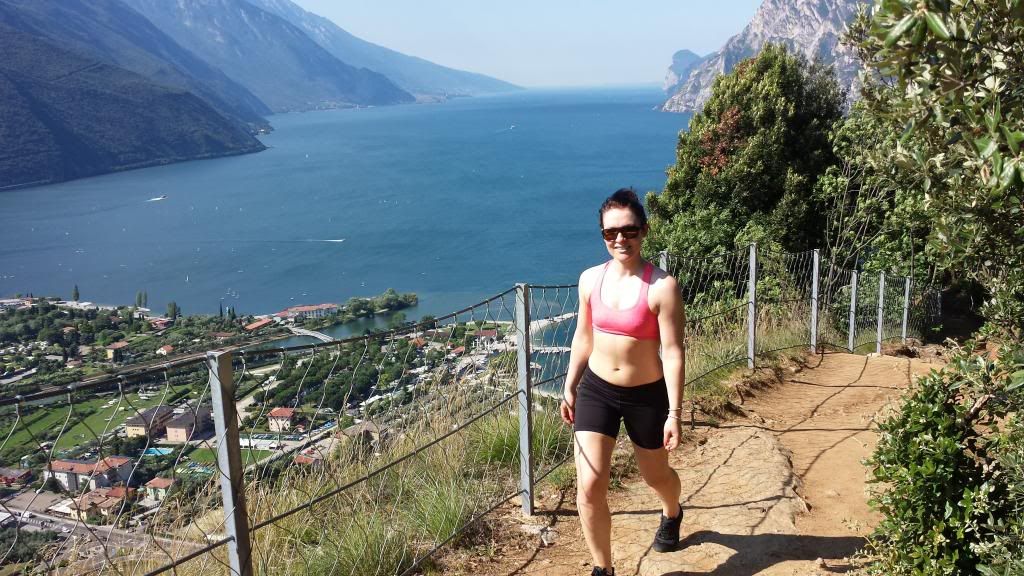 Et annet sted jeg kunne tenke meg å reise tilbake til er Jimbaran, Bali. Mye surfere som reiser hit, en del familier, men det er OK, relativt stor by med god shopping, helt OK restauranttilbud, og et bra uteliv. Men det er for langt å reise, det tar nesten to dager en vei, og vi har ikke tenkt til å være borte mer enn to uker. I tillegg så har det vist blitt ganske turistifisert siden jeg bodde der for 8 år siden, så det er jo ikke sikkert jeg liker det like godt nå!
Det vi vil unngå er en reprise av kretaferien vår for to år siden. Altså, den var fin den, på det tidspunktet orket vi ikke så mye annet enn å ligge på stranda uansett.  Men vi bodde på et Apollo femstjerners hotell, men det lå utenom alt annet og var proppet med barnefamilier og folk som ikke forlot hotellet hele uka. Vi leide bil et par dager, og det var det beste vi gjorde, men selv de nærmeste byene var ikke spesielt spennende. Ganske elendig mat og uendelige boder med souvernier, kopier og billig drit. Det hele føltes svært lite ekte, og vi følte oss vel egentlig ikke så veldig mye rikere når vi reiste hjem. Nå forventet vi ikke så mye annet da, vi trengte bare sol og fri etter en svært lang periode uten ferie, og det fikk vi.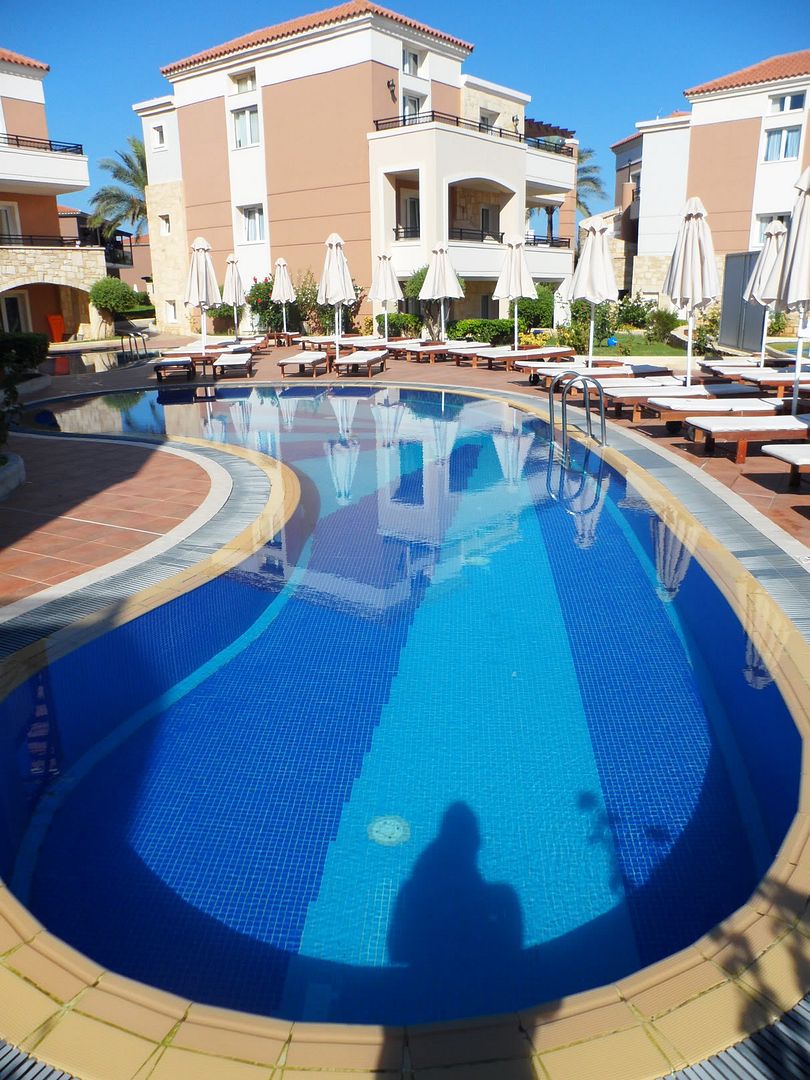 Flott på Kreta altså, men lite inspirerende og følte oss ikke helt hjemme på det hotellet her
Jeg tror det vi er mest redd for er å havne et sted hvor vi kommer til å kjede livet av oss. Vi vil jo gjerne slappe av på ferie, men vi klarer ikke å slappe av skikkelig uten en eller annen form for aktivitet. Det beste er jo om det krever lite av oss for å komme i aktivitet, og da er det perfekt om det ligger rett utenfor døra ;) Det betyr ikke at det må være spektakulært, men jeg slapper aller best av når jeg har fått gjort noe, enten det er å padle en time i kajakk eller shoppe i et par timer ;) Jeg vil til et sted hvor jeg helst ikke vil reise hjem fra!
Jeg tror den største utfordringen er å finne et slikt sted uten å reise veldig veldig langt, men det finnes kanskje håp likevel? Har du vært eller hørt om et slikt sted?
Om du har andre ferietips du tror passer oss så fyr løs! Vi er enda åpne for andre typer ferie, og vurderer også USA og Canada som reisemål. Man kommer jo faktisk til New York for 4000 kr per pers, men så vil vi ikke være i New York i to uker heller. Kanskje det finnes områder i nærheten som også kan være verdt å besøke? Dette er så vanskelig!! Og et stort luksusproblem, i know ;)