Jeg handler en hel masse på iHerb, det er vel ingen hemmlighet, og jeg handler selvsagt til Akka også. jeg har skrevet litt om hundeprodukter før, men jeg tenkte at jeg kunne dele hvilke produkter jeg har fortsatt å kjøpe. De har alt fra bæsjeposer til snacks, og jeg har testet en hel del. jeg har dog ikke testet kosttilskudd til hunden, men det er nok mest fordi jeg ikke tror hun trenger det. Det eneste hun får er omega-3 (så hun røyter litt mindre), og da er faktisk omega-3en til hunder dyrere enn den til oss, så hun får den vanlige vi tar :)

Bæsjeposer
Biobag, Dog Waste Bags, 50 Bags, 11.4 in x 7.9 in x 0.92 mil (32 cm x 20 cm x 23 um)
Dette er de eneste bæsjeposene vi bruker, de er nedbrytbare, solide og tar liten plass i lomma. Det er 50 poser per pakke, så en pakke holder i ca 1 måned. Jeg bestiller som regel 4 pakker i gangen og da holder det jo en stund :) De er også praktiske og oppbevare da jeg kan henge de opp på en krok i gangen på grunn av hullene (det er to hull i toppen over der man river av posene).

Godbiter i 100% laks
Cat-Man-Doo, Life Essentials, Freeze Dried Wild Alaskan Salmon Treats, 5 oz
Den tørkede laksen var en stor favoritt! Disse kubene er litt større enn de fiskesnacksene som produseres av Provit, men koster kun 75 kr for en STOR pose! Det jeg liker med disse (og forøvrig også med bitene fra Provit) er at de er lette, så det blir ikke så fryktelig mye mat når man bruker de til lek og trening. En del annen snop jeg har vært borti har vært mye større og kompakte, det blir jo nesten en hel middag av en runde med søk i stua :p Også ELSKER Akka disse da, det er nesten vanskelig å få henne til å fokusere på oppgaven når jeg har disse i hånda bak ryggen  ;)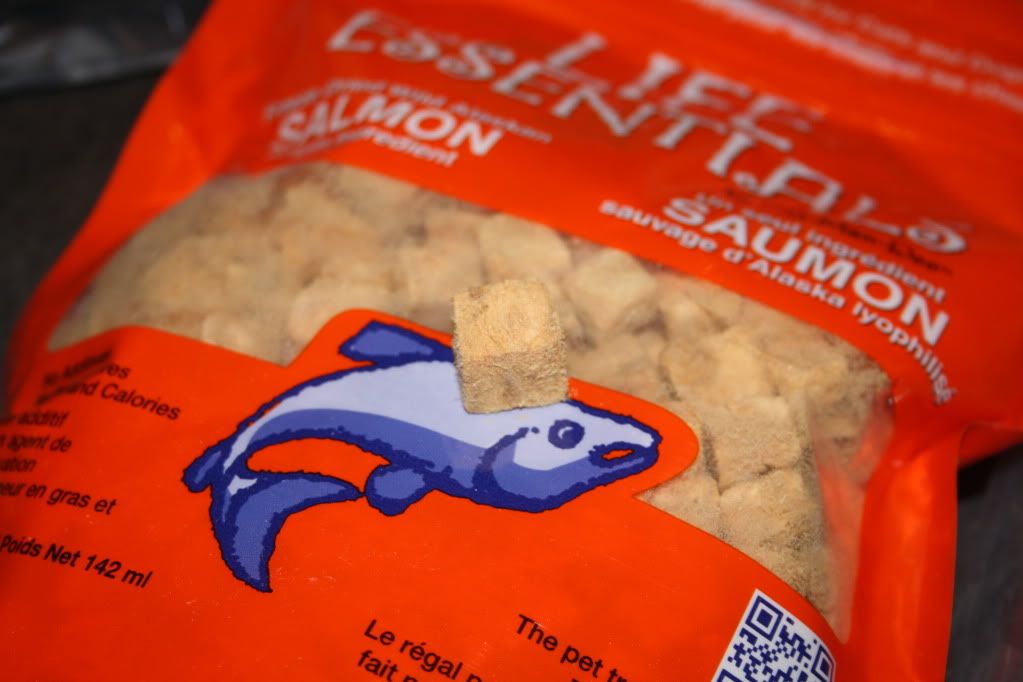 Tynne flak av tørket fisk
Cat-Man-Doo, Bow Wow Bonito, The Big Bag, Extra Large Dried Bonito Flakes for Dogs, 4 oz
Denne var jeg litt usikker på i starten, men nå bruker jeg de hele tiden. Som regel blander jeg litt i maten hennes for å piffe den opp (som regel om vi er gått tom for vom som hun pleier å få en gang om dagen), og da skal jeg si maten blir smaskens for frøkna! Akka elsker fisk, og dette er inget unntak. Og med 76% protein så er dette superbra for henne :)
Hundehånkle (2 stk)
Pacific Dry Goods, DogTowl, The All-Purpose Towel for Dogs, 2 Towels, 24″ x 20″ Each
Jeg tror jeg har tre eller fire pakker av disse, og vi bruker dem hele tiden. De er litt større enn en gulvvaskeklut, men det holder da vi som regel bruker dem til å tørke av labbene hennes etter en våt tur.  De har veldig god sugeevne og tørker veldig fort, kanskje alternativ som turhåndkle? Med en pris på 28 kr for to, så er det vel ikke så mye å lure på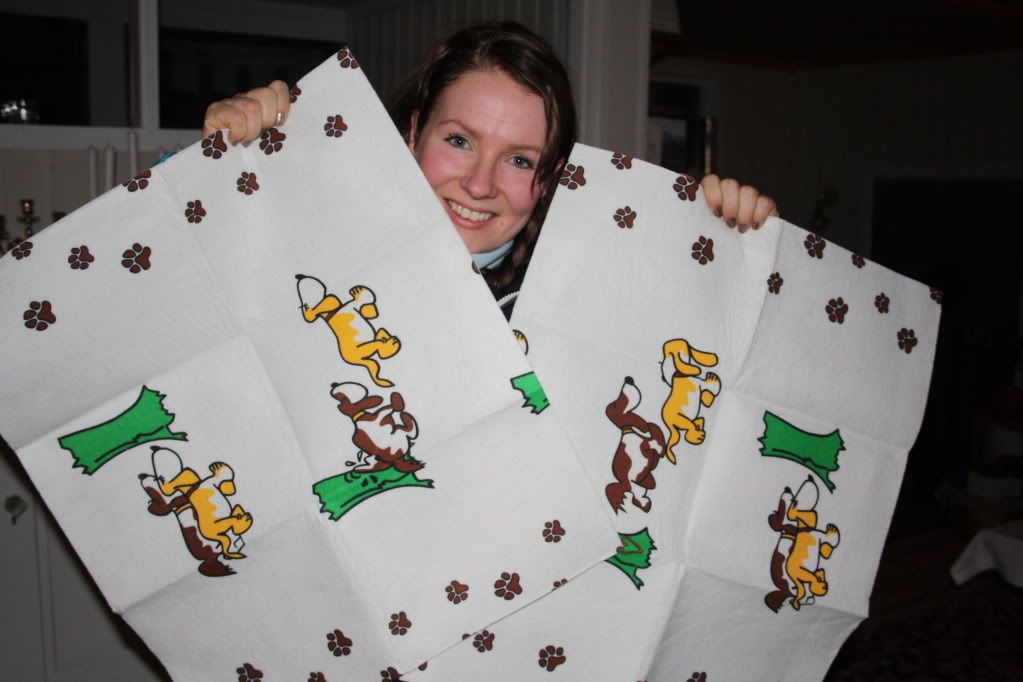 Hundeshampoo
Austin Rose Inc., Caroline's Doggie Sudz, Shampoo for Pampering Pooch, Mango & Neem, 16 fl oz (472 ml)
Denne hundeshampoen har jeg nå kjøpt flere ganger. Den vasker pelsen godt uten at den lukter for mye. Shampoen er også skånsom og tørker ikke ut huden til Akka (hun har ikke spesielt fet pels og kan flasse litt). Nå har jeg ikke prøvd så veldig mange andre hundeshampoer, men av de jeg har prøvd så er denne en klar favoritt!
Handler du hundegreier på iHerb? hva har du testet og hva syns du?