Vil du ha noe supergodt og supersundt til middag? Da anbefaler jeg virkelig denne oppskriften fra Adams Matkasse. Den er supersunn og full av herlig smak, og er dessuten veldig rask og enkel og lage. Det er definitivt en oppskrift vi kommer til å lage ofte her i huset :)
Ingredienser (2 personer):
350 gr torskefilet
1,5 dl bulgur
Persille
1 plommetomat
1/2 rødløk
1 sitron
1/2 squash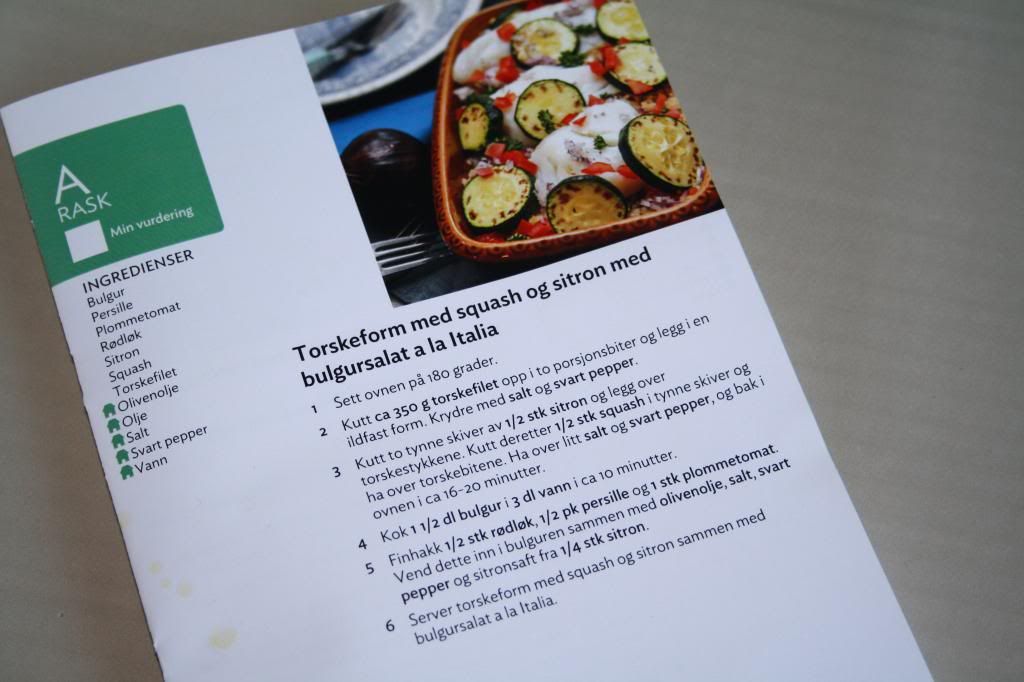 Fremgangsmåte:
Sett ovnen på 180 grader.
Kutt ca 175 g torskefilet opp i to porsjonsbiter og legg i en ildfast form. Krydre med salt og svart pepper.
Kutt to tynne skiver av 1/4 stk sitron og legg over torskestykkene. Kutt deretter 1/4 stk squash i tynne skiver og ha over torskebitene. Ha over littsalt og svart pepper, og bak i ovnen i ca 16-20 minutter.
Kok 3/4 dl bulgur i 1 1/2 dl vann i ca 10 minutter.
Finhakk 1/4 stk rødløk, 1/4 pk persille og 1/2 stk plommetomat. Vend dette inn i bulguren sammen med olivenolje, salt, svart pepper og sitronsaft fra 0,125 stk sitron.
Server torskeform med squash og sitron sammen med bulgursalat a la Italia.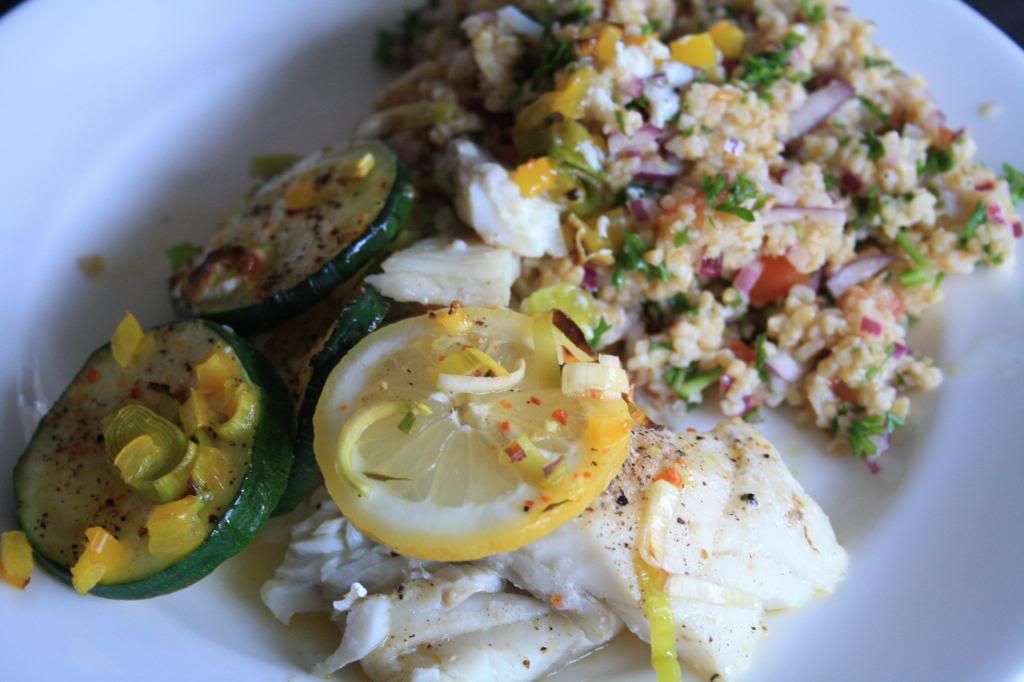 Bulgurblandingen er helt fantastisk god. Du trenger faktisk ikke krydre spesielt mye, de naturlige ingrediensene gir så utrolig mye god smak at det faktisk holde. Om du ikke har bulgur kan du også lage denne med ris, quinoa, eller couscous. Elsker forøvrig den quinoaen jeg har lenket til her – økologisk er den og :)